Non-Toxic Pest Control
"CRY" = "JUST FREEZE" CRYONITE TREATMENT
WHY AND WHEN WE RECOMMEND TREATING WITH CRYONITE
This extremely effective non-toxic treatment is part of a selection of proven methods and solutions. Cryonite eliminates crawling insects at all life stages and in areas where other methods cannot be used. A major advantage of Cryonite is that it is completely harmless to humans and leaves no residues.
The method is to freeze the infestation. It can be used on any material, surface or equipment, including electric devices. It is even possible to treat power points and computers with Cryonite.
The use of recycled CO2 means that this is an ecological and healthy way of achieving a non-chemical treatment. Insects, and especially bed bugs, are becoming increasingly resistant to chemical treatments - a problem that will only escalate in years to come. Cryonite is the perfect solution. This process is one of the easiest and fastest and works in combination with all other treatments solutions. Our technicians are highly trained and will make sure that the treatment is successful.
All Cryonite treatments include a full prevention treatment as stated above and one "Bug Lock" box spring encasement per room if required.
Every "Just Freeze" Cryonite treatment includes educational material for the tenant and support via our hotline.
"H" = "SIMPLY HEAT" HEAT TREATMENT
WHY AND WHEN WE RECOMMEND TREATING WITH THERMO BUG
This is the most successful treatment method within our Bed Bugs & Co method line and the only one that guarantees a 100 % success rate. It is a very labour intensive method for our technician and requires support of tenants, owners, and building managers.
Heat treatments are quiet and healthy. They can take up to 24 hours, subject to infestation rate and size of room. The average treatment time is about 14 hours. Access to a 3-phase power supply plug or generator, and deactivation of the sprinkler system if any, is required and may add to the costs.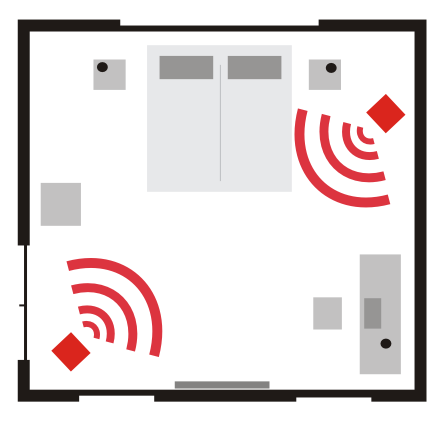 We recommend heat treatments in cases of heavy infestations and where other treatments have failed. Use of insecticides can cause bugs to spread. In fact, the use of flea bombs and other chemicals is often the reason why heat treatments become the only way to reach all bugs. An added bonus is that the heat destroys any toxic residues left behind by toxic treatments.
Heat treatments are also used in situations where infestations are so big that you cannot treat with any other method. Beds, furniture, and box springs should never be treated with any type of chemical, as they can be harmful to humans if they come in contact with them. Even dusts can cause allergic reactions in those who are susceptible.
All Heat Treatments with "Simply Heat" Thermo Bug include a full prevention treatment as stated above. Every Thermo Bug treatment includes educational material for the tenant and support via our hotline.
Time: Average of 14 hours per room and up to 24 hours subject to infestation
Thermo Bug employs temperatures around 55°C to kill insects. A special heat pump uses circulating hot air to raise the temperature of the entire room, including every crack and crevice – there is nowhere an insect can hide. There are no insecticides and there is no residue build-up, so no risk of toxic or allergic reactions.
In addition to bed bugs, the system is ideal for eliminating stored product pests such as grain beetles, flour moths and cockroaches. The method is perfect for hotels, apartments, restaurants, hospitals, food processing plants, food courts and the organic industry. Treated rooms can be reoccupied as soon as the temperature has fallen to normal once more.